LETTERS FROM A KOREAN FOXHOLE
"I'm okay Ma. Don't worry about me. By the way — thanks for the salami."
For many young men serving in the Korean War, their happiest thoughts were the hope that a salami would arrive from home. These thoughts of a simple soldier, and many more, are described in Elizabeth Venturini's book "Letters from a Korean Foxhole: Remembered Words of a Forgotten War." The words both — simple and raw — were written by Elizabeth's father as a 20-year-old soldier fighting in Korea. A trove of letters sent home, preserved in a shoe box, show a much different War than Hollywood portrayed. They tell a story shared by many young men with a common background who fought in a country no one had heard of, for a people no one knew. The Korean War was known as the Forgotten War — except to those who fought it. This book honors all those soldiers who fought in obedience to their country. They were faithful, they stood up to their challenges, and they mattered. This is one of the many everyday soldiers who did their duty and did it well.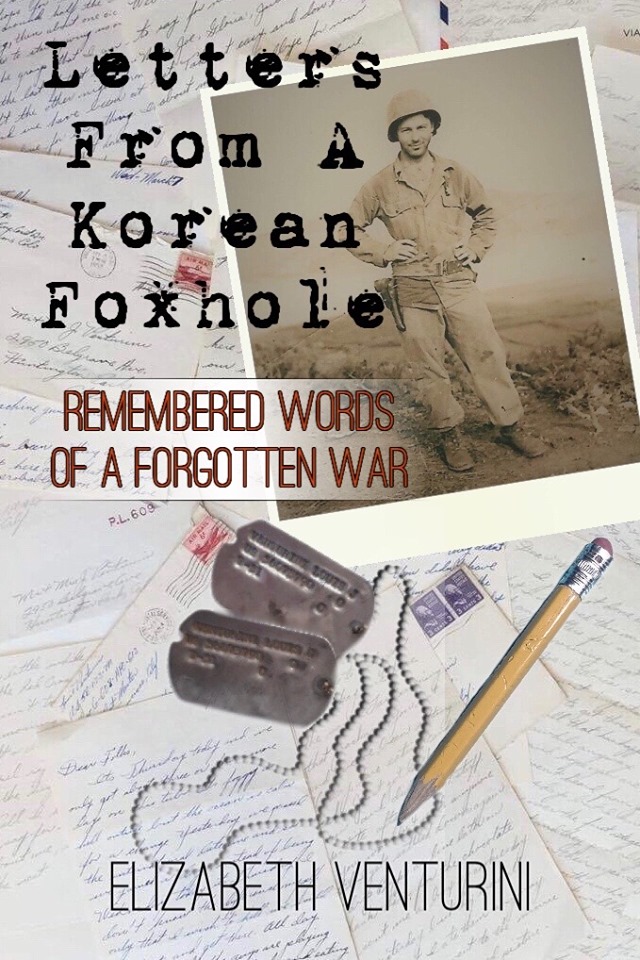 We recently received your book Letters From A Korean Foxhole: Remembered Words of a Forgotten War. We will add it to Gary's personal library here at the Foundation, which is one of the highlights of visiting the Foundation for many.
We tend to romanticize the American 50's; however, this book paints a picture of things we may have overlooked and forgotten. Kudos to the author for what truly must have been a time-consuming, labor of love to honor not only her father but all servicemen who served during "The Forgotten War". The servicemen didn't forget, for better or worse they surpressed and carried on.
The Korean War has been called "The Forgotten War" in the United States. But this book clearly tells us why we should not forget this War. Actually this book is about not only war but also young Americans back then.
I love the fact that Letters From A Korean Foxhole is from a soldier's point of view, making it authentic and much more relatable.
ABOUT ELIZABETH
Elizabeth Venturini is the author of Letters From A Korean Foxhole: Remembered Words of a Forgotten War. She has more than 30 years of marketing, public relations, and writing experience. Elizabeth is also the owner of College Career Results, a college consulting business and is a recognized expert in private college admissions consulting. She has been printed in major news outlets and publications such as the BBC News World, U.S. News & World Report, China Daily, The New York Post, The Chicago Tribune, and the Boston Herald. Elizabeth is also the author of Tiger Mom Wisdom: U.S. College Admissions Success through Creativity, Character, and Community.
For more information contact Elizabeth at LettersFromAKoreanFoxhole@Gmail.com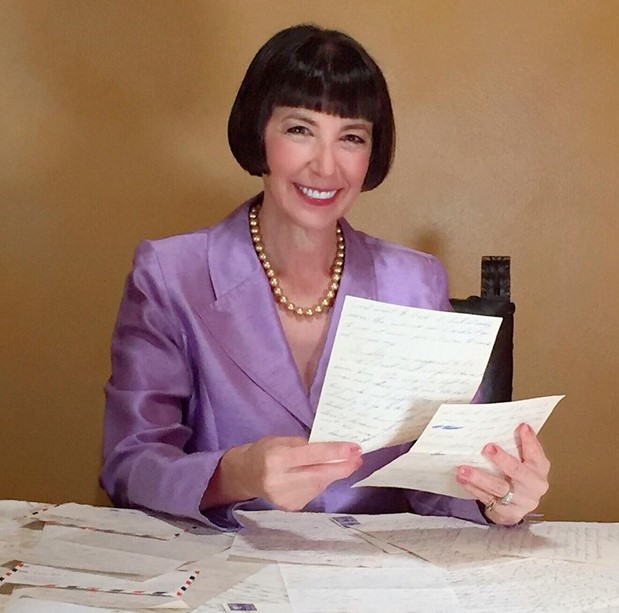 FROM THE AUTHOR
"Sassy Innocence" are the two best words to describe Letters From A Korean Foxhole. So many Korean War Vets did not want to talk about their combat experiences with their children. Now their children are grown up and they want to know about their dads' experiences in the War. Through published information children of Veterans are learning that their dads almost froze to death in North Korea, lived in terrible conditions, tried to stay alive in a POW camp, and fought in a war they didn't really understand. Their dads were doing all of this at a time in their lives when they should have been working on their first car, drinking milkshakes at the local drive-ins, and dating girls. Readers will also see a re-occurring theme in the book— that is, the soldier's concern for his family back home and what they— not him— were going through while he was in a war zone.