Dream Schools to Go
On-line Class for Parents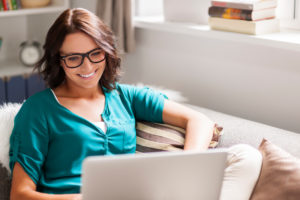 The program for parents to make an informed $100K to $250K college investment and help your teen 'launch' from high-school and have the college experience, career opportunities, and lifestyle that you envisioned for your son or daughter starts HERE! (And it's a whole lot easier when you stop going it alone!)
What you will learn: 
Cut through the "college admissions chatter" and get college career ready for your teen
Understand the "ins and outs" of the college landscape so you know what you are paying for 
Help your teen gain admittance into their dream school and complete a college application that looks and feels authentic not "icky" 
Guide your teen toward a college major and career path that will earn her/him a decent living 
What Sets Dream Schools to Go College Career Counseling for Parents Apart from Other Programs
With high schools providing little or no personal college career counseling for students, stressed-out parents are on their own to get answers. Researching information is confusing and takes enormous time and energy (try Googling college admissions).
Now there are plenty of "how to" resources for college-bound teens on college requirements, studying for admittance tests, or how to write the "perfect" essay. But what is really needed is an easy to understand program on the ins and outs of today's "college admissions machine" for busy parents. And YOU – Mom and Dad, are the ones who really need the guidance.  
Because ultimately, YOU are the one who:
Does the research on the college
Goes to College Career Day or Night with your teen
Calls admissions offices at selected colleges for information
Schedules the appointments with high school counselors
Arranges for campus tours during weekends, Spring break, or Summer vacation
Follows through on college applications with your teen
Pays for test prep services and arranges the test dates
Completes and pays for college applications
Helps your teen find an internship or part time job
And ultimately write out the check!
Maybe you are trying to do all of this while you are already maxed out in time holding down your job, taking care of your family, or maybe you didn't even KNOW you will soon be doing all of this. Now parents have a personal lifeline with an informative online program
Dream Schools to Go – College Career Counseling for Parents.
A UNIQUE COLLEGE COUNSELING PROGRAM ONLY FOR PARENTS
This program is especially designed for YOU – parents who need to quickly get up to speed on the college admissions and career counseling process. Three audio PowerPoint presentations are provided to you by the most recognized college career strategist.
Check out the three practical topics created just for you:
How to Be COLLEGE CAREER RESULTS Ready
Admission Strategies –  College Career Plan – Financial Aid 
Get Your Teen into Their Dream School 
GPA – Class Ranking – Test Scores – Essays – Recommendations – Extra-Curriculars
Create a College Career Plan with Your Teen
Career Assessments – College Career Centers – Back-up Plan – Resumes and LinkedIn – Networking
My 'Happiness' Commitment to You and Your College-Bound Teen
Our personal 'happiness' commitment to you is for you to provide your college-bound teen with more college and career options than either of you thought possible! At CollegeCareerResults, we want your teen to take pride in preparing him/her for college, career, and life,  and peace of mind for you knowing that you did everything you could to help prepare your son or daughter for the life you always dreamed for them since they were born. That's why we invite you to sign up for Dream Schools to Go – College Career Counseling for Parents so you can begin the journey with your teen as soon as possible.
Your Next Step 
Our $97.00 program is probably the most affordable thing about college you are ever going to find. If you know it is time to bring in the reinforcements CollegeCareerResults can guide you through the college admissions process so you can help your teen get admitted to their dream school, navigate the college admissions process, select a career path, and live a life they will love after college graduation.