Dream Schools To Go 
College Career Mentoring for Students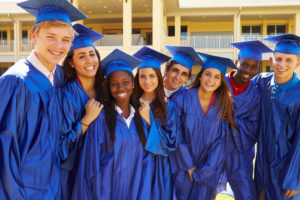 Would you and your teen like to make a college decision based on fact not hype?
Not have to take on a second job as a college search manager?
Help your teen stand out in the admissions process?
Guide your teen toward a college major and career path that will earn her/him a decent living?
Show your teen how to successfully present herself/himself for college admissions and future job interviews?
Dream Schools to Go – College Career Mentoring Program takes you and your teen through the entire college admissions and career path process one step at a time with your choice of four packages.
Freshmen and Sophomores – Up and Running
Juniors – Nose to the Grindstone
Seniors – Final Stretch
Late Bloomers – 90 Days to Get Ready for College
You and your teen will receive more than 38 minutes per year of attention from a high school counselor
The average high school counselor has a student load of 900 students. Approximately 20% of their time is devoted to college counseling. Working with College Career Results your teen's success in the college admissions process and career is front and center. Your talented teen will receive the proper guidance early on and the knowledge they need NOW on how to present their best self for college.
You and your teen will receive expert guidance on college admissions and career paths
High school counselors have very little knowledge of highly selective colleges, careers, employment trends, starting salaries, job hunting, interviewing, and networking skills. You will receive guidance from an expert in college admissions, who has worked for Fortune 500 companies and leading executive recruiting firms. At College Career Results we know the skills and personal qualities company recruiters are looking for in new college graduates.
You will receive the financial aid info you need to make smart college choices based on what you can afford
Next to the purchase of a home, a college education is the second biggest investment parents will make.  Working with College Career Results, parents sending their teens to highly selective colleges will know how to select the most generous schools, which schools to avoid, and be shown how to increase their teens chances to obtain outside scholarships.
For more information please contact Elizabeth at: Elizabeth@CollegeCareerResults.com, or phone (949) 636-9055 to inquire about service for your college-bound teen.
* All services are provided in accordance with the ethical standards and practices set by the National Association for College Admission Counseling (NACAC).